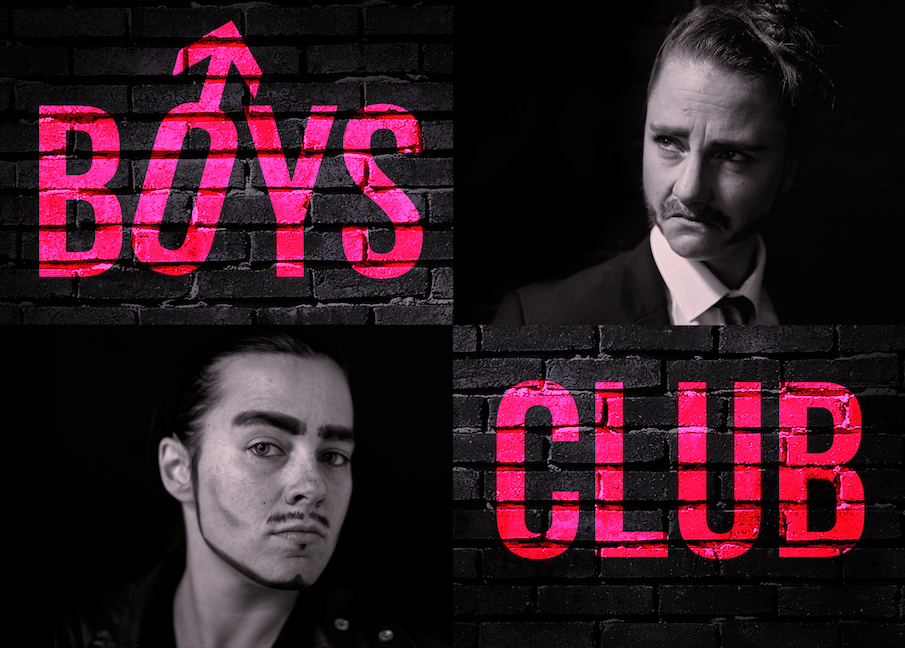 ★★★★★
"Performances from both artists are outstanding." Live Theatre UK
★★★★
"I know gender is performative, but I've never seen it performed this entertainingly."- London City Nights
★★★★
"Polished and novel in its approach, with an important message to boot." Act Drop
★★★★
"Fast-paced and completely bonkers in places." London Theatre 1
Some girls will do anything to get on stage, this is Boys Club. A gender-bending satire on inequality
Two out-of-work actresses have no choice but to pass for men in order to get on stage. Together they host the male cabaret 'Boys Club'. They deliver a testosterone-fueled routine of farcical dances and macho jokes until an accident forces them to rethink their options.
Part cabaret, part feminist protest, Boys Club is a theatrical oddity inviting audiences to awaken their activism through clown and direct action.
Boys Club is devised and performed by Leonor and Sharlit under the direction of Peta Lily.
The play started its life as a 30mn piece titled Twisted and Tongue Tied which was performed throughout 2016 in the UK and France.
In its full length version, Boys Club premiered at Voila! festival in November 2016 and has been touring London since. It has been programmed at Theatre Utopia, The Etcetera Theatre, Hackney Showroom, King's Head Theatre and Jacksons Lane.