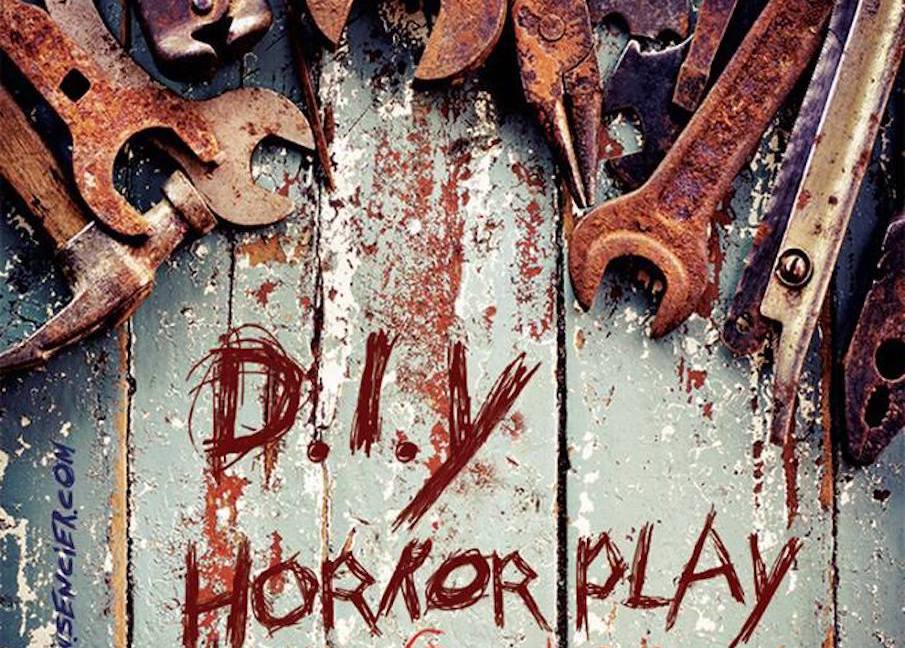 "A massive genre-bending ride of laughs, blood, gags and gruesomeness" Katalyst PR
Winner of the 'best play' at Voilà Festival 2014. Performed at The Cockpit on January 28, 29, 30th 2015.
Renowned and reviled in the early 1900s as Paris' unique horror theatre, the Grand Guignol was finally killed off by its younger brother cinema. But fear, murder and madness still have their place on stage and the girls of Two Tongue Theatre will show you how! Follow them if you dare as they tackle this tricky genre and reveal its secrets! After all, it's only theatre isn't?
Collapsing the lines between theatre and reality, in classic Grand Guignol style, DIY Horror Play is as much a play as a live DIY lecture where anything can happen.
Loosely based on André de Lorde's Meurtre dans une Maison de Fous (Murder in the Asylum) and Max Maurey's Le Faiseur de Monstres (The Monster Maker) and freely rewritten by the company, DIY Horror Play sets us on a dangerous journey through the corridors of a mental asylum. Will young Louise make it out before daybreak? And more crucially, will our all-female cast survive its encounter with the Grand Guignol?
Cast: Sharlit Deyzac, Nanou Harry, Leonor Lemée